The National Union of Public Service and Allied Workers (NUPSAW) is extremely angered by the non-compliance with the Occupational Health and Safety Act (OHSA) and lockdown regulations by the Bertha Gxowa Hospital and Steve Biko Hospital Management. NUPSAW will be taking a decisive action against the Hospital Chief Executive Officers (CEO's) and Clinic Managers who are involved in this whole violation of the Disaster Management Act.
NUPSAW has picked up complaints of non-compliance from food services staff at Bertha Gxowa Hospital claim that food preparation guidelines and menus designed by the hospitals are not followed, whereby now the hospital only buys pork reasoning that it is cheaper. Sometimes, patients are served rotten food. On numerous accounts the staff has reported the rotten meat to management, however the hospital executive has insisted for the meat be washed with vinegar to kill the smell before preparing it for the patients. This means that patients with special or therapeutic diets are not served appropriate food at the hospital. The Department of Health has provincial food plan that ensures that patients receive the correct nutrients appropriately for their clinical condition.
The structural state of the hospital with broken windows, no ventilation, blocked drains and with severe areas in the hospital being dirty and in an unsatisfactory condition, show clear signs that the hospital is not being properly managed. The situation at the hospital is very disturbing and if patients are being given expired food and treated under such conditions at the hospitals, then it is violation of patient's rights.
It also came to our attention that the Steve Biko Hospital has call upon all food service staff to restart operations and work on a normal operating procedures which is 60 workers per shift. Secondly on Wednesdays, the workers are required to do a combined shift of 120 staff in 1 kitchen without social distancing. It is irresponsible for the hospital management and disturbing to learn about workers who are forced to work in groups of more than 50 during a time of crisis. NUPSAW also states that Steve Biko hospital must comply with the gathering act as set out in the lockdown regulations.
NUPSAW want the Department of Employment and Labour to intervene with an immediate investigation in connection to the violation of the Conditions of Employment; and Occupational and Safety Act at the hospitals.
Such situations highlights once again how grossly unprepared the Provincial Health Departments is for the planned covid-19 crisis which requires proper quality health facilities.
PICTURES AND VIDEO SHOWS BREAD THAT HAS GONE STALE, ROTTEN PORK MEAT AND NON-COMPLIANCE OF SOCIAL DISTANCING AMONGST OTHERS.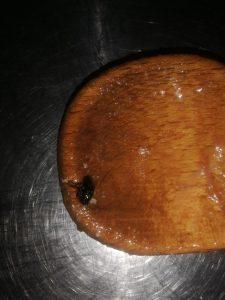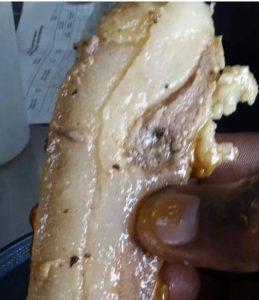 For more information:
Kagiso Makoe
NUPSAW Media Officer
083 712 1614
Solly Malema
NUPSAW National Organiser
082 323 2958