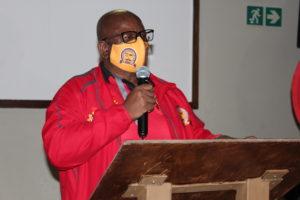 Success Mataitsane, NUPSAW General Secretary speech during the Free State Provincial Congress in Bloemfontein.
Comrades, I would like first to thank the interim Provincial Office Bearers (POBs), which are the Interim Chairperson, Interim deputy Chairperson, Interim Provincial Secretary, Interim Deputy Secretary, and Provincial Treasurer as well the Regional delegate into the PEC who are before us today, because this is the people who we have asked to sit here because they are answerable to you, so when you are asking questions, they are part of the people that need to be answering the question that you have, as they are part of the highest decision making body in-between Congresses of the Provincial Congresses.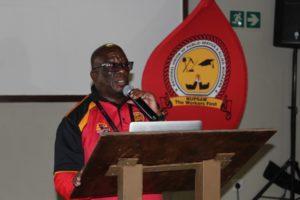 Keynote address by NUPSAW President, Cde Kagiso Mokaila during the Free State Inaugural Congress on 24 April 2021 at Bains Lodge in Bloemfontein.
Since the introduction of the lockdown period 394 days ago, life has not been kind to all of us as we have been affected one way or the other. This had also exposed us as NUPSAW with regard to how we disseminate information to our respective structures, and had we been proactive in embracing the 4IR when it was first introduced; perhaps things would not be so bad. We have been paralysed to the point of immobility when our members needed us more than ever. But we are learning to live under this new normal.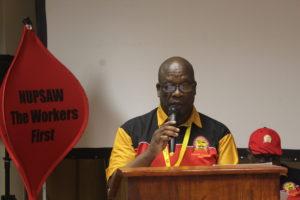 Kagiso Mokaila, NUPSAW President keynote address to the Northern Cape Provincial Congress Launch on 21 November 2020 at

Horseshoe Inn and Conference Center.
The Turkish Proverb says that the forest was shrinking, but the trees kept voting for the axe, for the axe was clever and convinced the trees that because his handle was made of wood, he was one of them. The ANC should keep quiet and not join those who are calling for an end to the retrenchments at the SABC because they contributed to its demise by cadre deployment of comrades that are incompetent and unqualified. The SOEs are dysfunctional because of this cadre deployment.