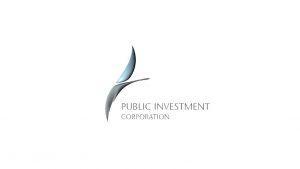 The National Union of Public Service and Allied Workers (NUPSAW) will be picketing alongside its affiliated Federation SAFTU to the Public Investment Corporation (PIC) offices on Friday, 11 October 2019 from 12H00 – 13H00 at Menlyn Maine Square, Corobay Ave & Aramist Avenue.
The full-blown picketing by the members of NUPSAW and SAFTU is in contrast to PIC's shareholders decision on the bonus payments to its workers, which is literally a slap in the face for the employees as the payment is totally not in line with the remuneration policy.
The PIC has unilaterally changed the working conditions regarding the performance bonuses and this decision was taken by the shareholder and politicians who are interfering with the decisions of the board. "NUPSAW refuses to have politicians making decisions or interfering with the board's decision with regards to the SOE's because the SOE's are definitely collapsing because of their involvement, says NUPSAW's, National organizer, Solly Malema.
"Our demands as NUPSAW are for status quo to remain and for the employer (PIC) to pay the members in terms of the existing bonus policy. We strongly condemn the interference of the politicians such as the (Minister of Finance), Tito Mboweni, says Malema.
South African workers are under attack and what is happening at the PIC is a sign of poor governance and leadership. We witnessed the interference with the former President, Jacob Zuma's administration and that resulted in the total collapse of the State-Owned Enterprises (SOE's). We are still encountering the same problem with the new dawn under the President, Cyril Ramaphosa's administration.
"We are saying to PIC, be ready because NUPSAW is willing to fight until they return the terms and conditions of employment because NUPSAW is not scared to beat the dog until, its owner comes out, says Malema."